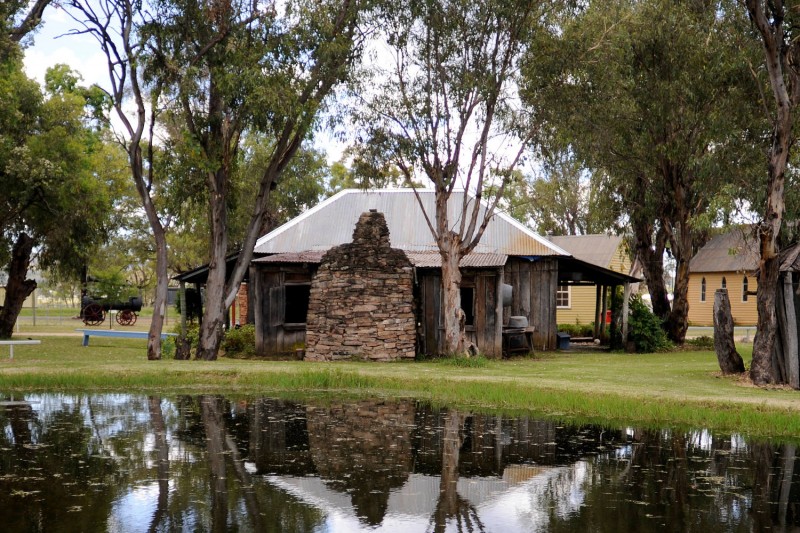 Inverell Pioneer Village
Take a stroll through history
Come and see the Pioneer Village for yourself, set your own pace, bring a picnic lunch and enjoy the tranquillity of days gone by.
From the moment you walk through the magnificent gateway of the Pioneer Village you immediately sense the history that surrounds you.
The authentic buildings of the village have been collected from Inverell and surrounding districts and represent the lifestyle and pioneering spirit of our forebears.
Wander through the grounds to discover the Grove Homestead, dating back to 1840, it was originally located in Tingha during the height of the early tin mining days. It is the oldest building in the village and depicts the early settlers homes.
One of the highlights of the village is Paddy's Pub built in 1874, and previously located at Stanborough. In the Pub's prime many a traveller would pass through its doors on their journey, which provided accommodation and refreshments for all that passed.
As you enter the Rob Roy Hall, feel yourself become immersed in history with the George P Devine Photography Collection featuring captured images together with an extensive photography equipment display, collected over 100 years.
With Inverell's rich Sapphire history why not try fossicking first hand for the famous Inverell Blue on Blue Sapphires at the wash pond, or just kick back and relax in the shade with an ice cream or cool drink from the village store.
Showcasing the proud heritage of Inverell and the district's development from our pioneering forefathers. All of the buildings on the premises are from the Inverell district and have been relocated and restored to their prior glory.
The Village offers not only the attractions listed but a diverse array of buildings housed with unique individual collections to experience. Step back in time and take a stroll through history at the Inverell Pioneer Village where time seems to stand still.